Business Intelligence Services
Business Intelligence and Data Analytics Implementation
Project-Based or Hourly Consulting
Smash your growth barriers by enabling smarter and more effective decision-making. Develop advanced and intelligent analytics and reporting sharing with the support of our business Intelligent experts. We'll help you build a powerful enterprise BI application, from data extracting, integration, and analysis to visualization and interactive dashboards using world-class BI tools like Power BI and Tableau.
Top Business Intelligence Consulting
With a Qualified Team of IT, BI, and Analytics Experts.
A robust Business Intelligence Platform with smarter reporting and analysis is essential for building data-driven decisions and guiding you to accelerate business growth. However, that requires implementation and support from an expert partner. That is where CiiAction comes in.
Business Intelligence Implementation & Support
Accelerate Your Data‐driven Decision-Making by Intelligent and Automated Insights.
With an effective Business Intelligence (BI) solution, businesses can sustain their competitive edge by transforming daily data into useful insights and exploring smartly strategic growth opportunities.
Building a Valuable BI Solution – Our participation is not just implementing a BI system. We partner with you, bringing a dedicated team of analytics, corporate performance, BI, and system experts, to help you design and implement the right end-to-end reporting, analytics, and performance control processes. We'll help you integrate your data, tools, applications, and business analytical methods with the right BI infrastructure to enable your business executives and users to make seamless and more informed business decisions and realize your business goals.
Optimize Your Business with Expert Business Intelligence Consulting and Implementation Services.
CiiAction has the expertise to expertly assist you to create your BI strategy, architect, and implement all the needed infrastructure. We'll build your BI solution from data collection and analysis to comprehensive and flexible dashboards for driving your business forward.
We can help you build an end-to-end BI system and automate your business analytics process. That'll enable you to make a comprehensive and intelligent view of your organization's data and drive the right improvements and adapt quickly to market changes. 
Our End-to-end BI Solutions include:
BI Platforms Implementation
Data Profiling and Cleansing
Enterprise Data Warehouse Construction
Reporting and Analytics
Corporate Performance Management Implementation with Key performance Indicators  – Balanced Scorecard/ Management by Objectives.
BI processes start with collecting your business's data from different sources, preparing and formatting it, and then stored in data warehouses for generating the smart insights, dashboards, and data visualizations needed to answer business questions.
Our extensive BI experience in the US. and Canada across different business sizes and industries makes us the ideal partner to help you transform your data analytics and build the applications and dashboards you need to make your decision-making easier and smarter. Our teams are building solutions for businesses in healthcare, education, fintech, retail, telecom, media, automotive, and other industries. 
Business Intelligence In Action
Get the Most Out of BI Systems and Make Smarter Decisions Faster.
CiiAction BI implementation Approach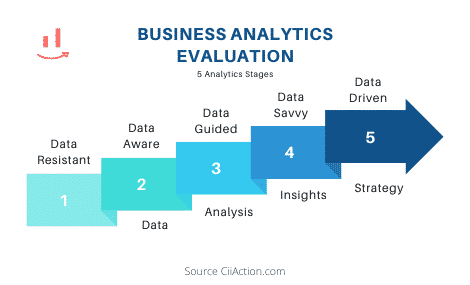 Business Analytics Evaluation
Each BI implementation project is unique. First, we'll evaluate your current data maturity and business analytic processes and understand your unique requirements and specific objectives prior to the roadmap of the BI implementation. We likely find that most companies already have some form of data and reporting however, much more can be done with the right Business Intelligence Implementation.
Based on the findings and the maturity level of the company, we design and implement a complete end-to-end BI solution in 5 Key Phases of an implementation project followed by end-user training.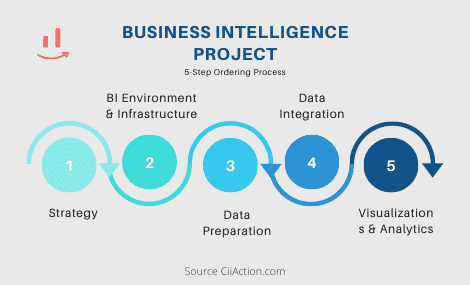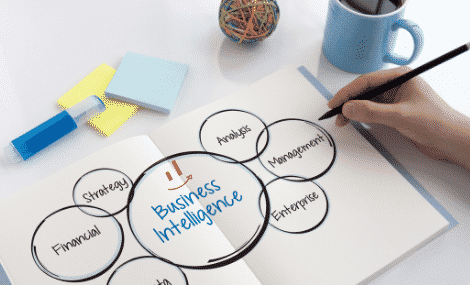 In all Business Intelligence projects, a clear BI strategy is an essential step for the implementation setup of the BI software platform. It helps map the proposed solution and project objectives to the current capabilities and infrastructure. The BI strategy will be elaborating on the findings of the preceding stages as well as on the planning of the optimum project time and budget. The strategy with the solution architecture and recommendations will be discussed with the IT leaders and project stakeholders.
Then, We will then define the project actions for the following stages, including how the BI platform will be deployed, how data will be prepared for analysis, how managers and users will be supported to make data-driven decisions, project cost estimates, and user adoption and training plan. 
After fulfilling this step, you get a detailed project plan, a project schedule, and a communication plan. We will break up your implementation into phases with a feedback loop built into the plan. Enable your stakeholders, BI team, and IT to give each other feedback as the project progresses.
Considering the planned data warehouse and the ETL (Extract, Transform, & Load) procedure, we together select the environment and platform features (cloud-based / on-premise) that will host your Business Intelligence. 
Data Preparation is a very important step and typically, takes up to 70% of the BI development time. Successful business intelligence implementation relies completely on having verified and high-quality data. We will establish clear procedures to properly manage data sources, data structure, data profiling, and data quality inspection within the organization and will be discussed with project stakeholders before deploying the BI platform.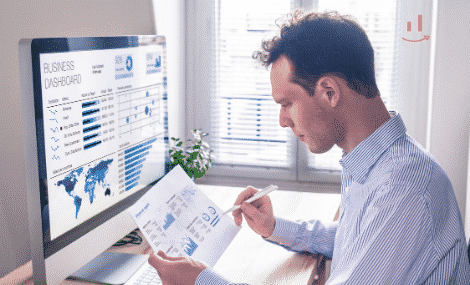 Data integration is the process of combining data from different sources into a single, unified view. Integration begins with the ingestion process and includes steps such as cleansing, ETL mapping, and transformation. Data integration ultimately enables analytics tools to produce effective, actionable BI.
One of the more common ways to present business intelligence is through data visualizations. Visualizations, integrated into dashboards, can quickly tell a story and highlight trends or patterns that may not be discovered easily when manually analyzing the raw data. This accessibility also enables more conversations around the data, leading to broader business impact. We will establish the required visualizations and dashboards for the company team with security permissions for BI users to ensure data is secure.
Tutorials and workshops are available for end-users to enhance the responsiveness of custom indoor applications. We provide your team with the necessary training materials and workshops to help improve the internal adaptation of user applications.
Top Business Intelligence Tools
Become More Data-driven with the Top BI & Analytics Platforms
Tableau Consulting Services
Building Smart reporting systems using Tableau is one of our top BI services. Our team will help you implement Tableau software in your environment; prepare your data sets/models, build Tableau dashboards using data analysis and visualization tools.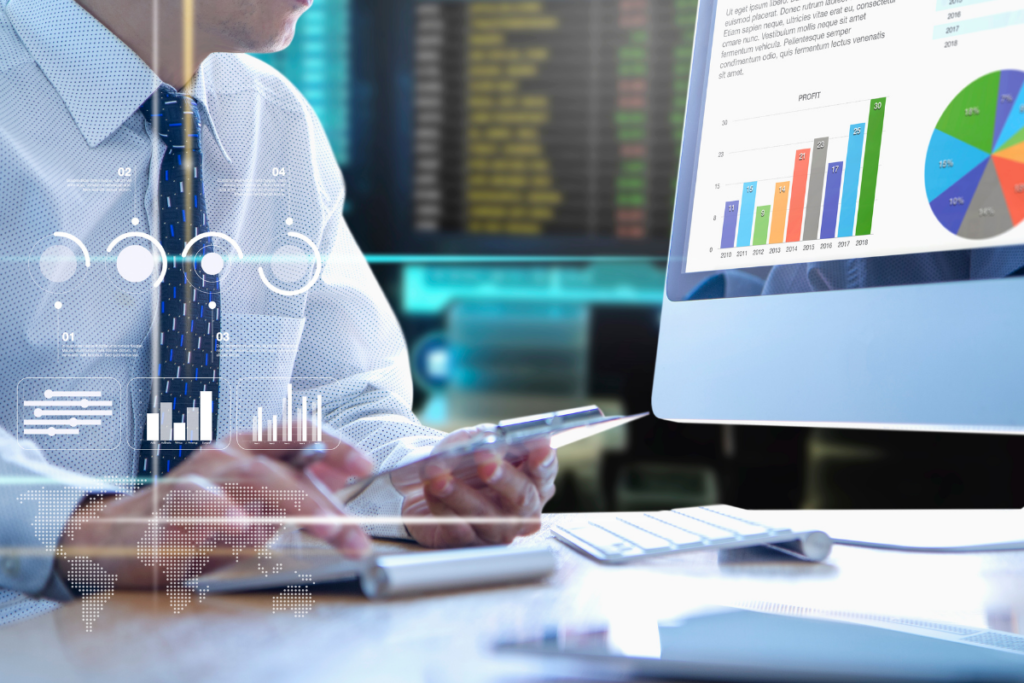 Microsoft. Power BI Services
We build powerful and reliable Power BI dashboards.  Our team can help you integrate your data with Microsoft Power BI and build effective reporting systems for all your employees. Our experts can help you integrate the Power BI platform with data sources, business applications, and other systems such as Dynamics 365, Microsoft Teams, SharePoint, and Office 365.
Let's Start Your BI Project
Build your Expert End-to-end BI Solution and Get Faster Analysis and Smart Dashboards to continually Move your Business Forward.
Learn More About Other Services
Business Intelligence Services in Montreal
We are providing end-to-end Salesforce services covering the entire spectrum from strategy to solution implementation and support, including expertise on Sales Cloud, Service Cloud, Community Cloud, CPQ, Financial Service Cloud, and Education Cloud.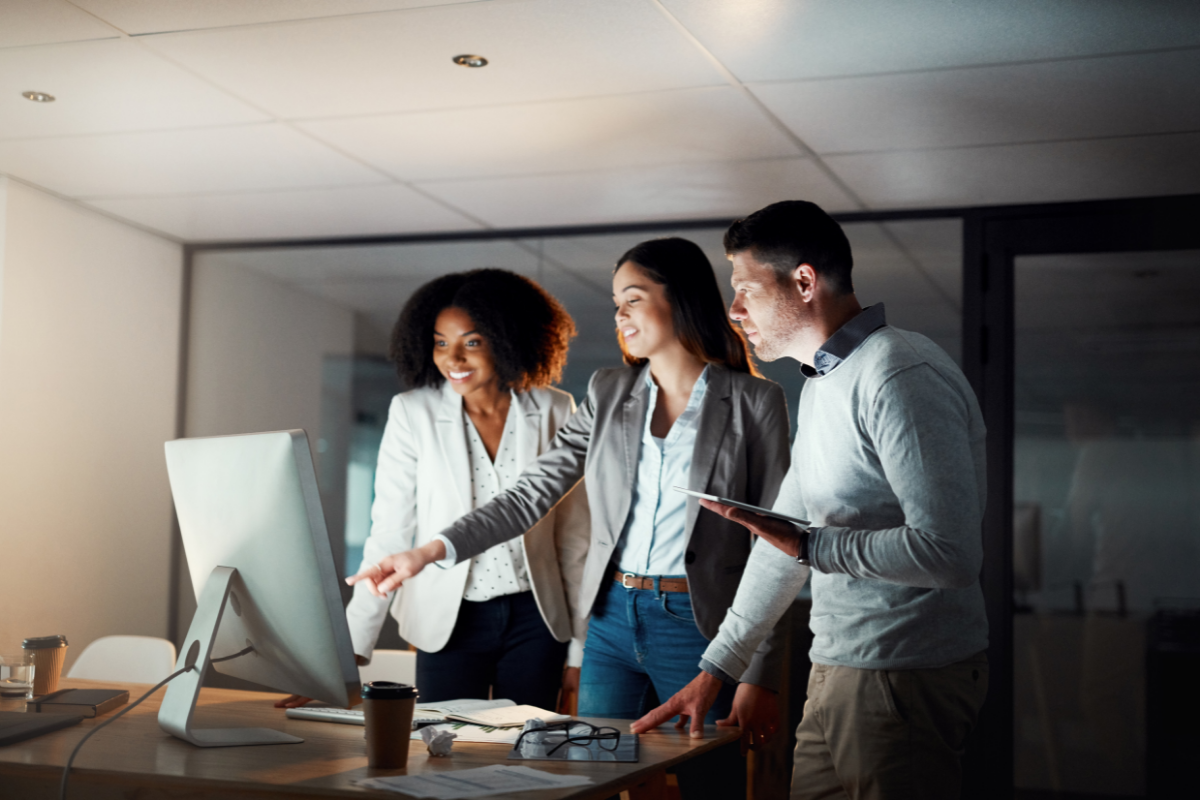 Our Apps are unique, reliable, and memorable for every client. Such methodology becomes real due to our diverse team of qualified professionals who can design and implement the right App meeting each company's needs. Find out what covers behind our App Development and how it can be personalized for your own business.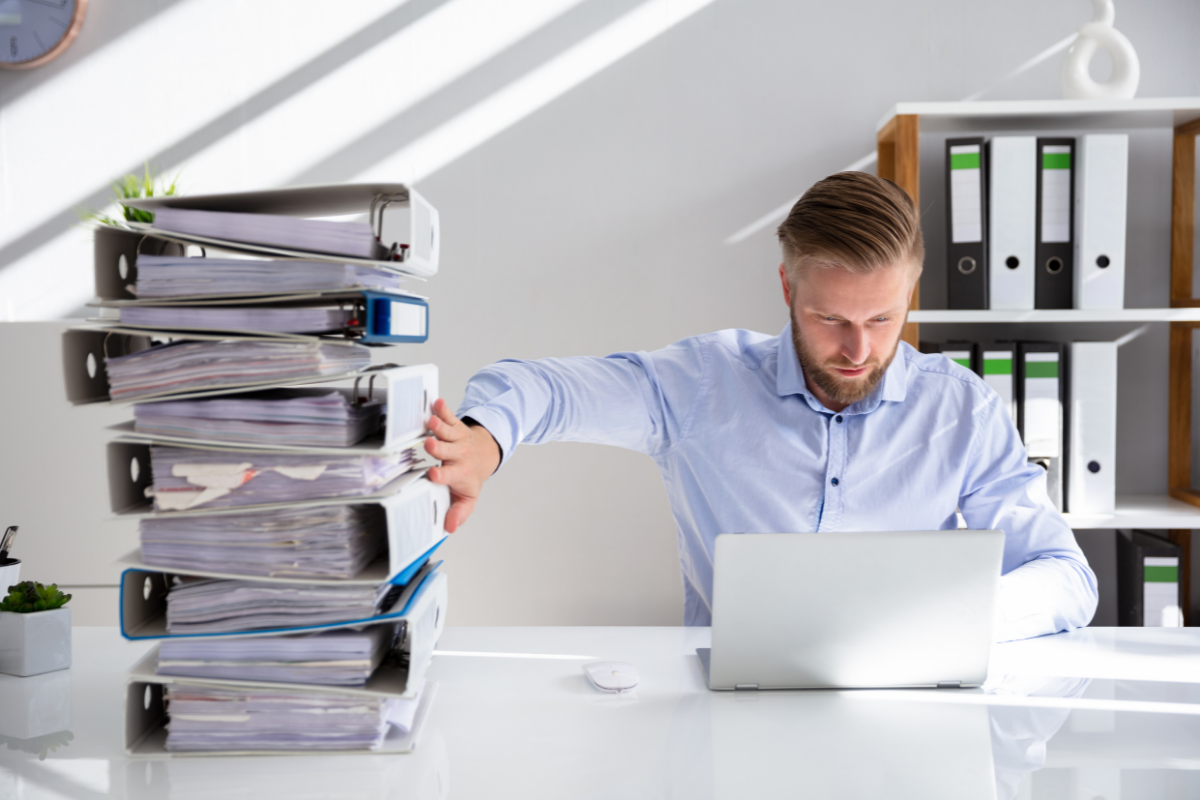 Accomplish sustainable business growth with the right digital transformation and successful implementation of your strategy. Our IT, CRM, marketing, and change management experts are all committed to driving real value to our clients.
business intelligence platform
business intelligence Consulting
Web Analytics
Web Design and Development
Technology Solutions
Technology
Strategy
SEO
Salesforce
Marketing Automation
Leadership
Business Intelligence Services in Toronto