Salesforce Implementation Services
Create a Custom Salesforce CRM Application for Your Specific Business Needs.
Salesforce is a powerful full-featured Customer Relationship Management CRM technology with numerous possibilities. The key challenge lies in knowing how to best use it.
CiiAction offers Salesforce Sales and Service Cloud implementation services for medium and large businesses across all industries. Our team has extensive experience in multiple end-to-end implementations, maintenance, migration, integration, support & end-user training projects. With our team of Salesforce and implementation experts, we help you build the right solutions for your specific business needs and train your users and leaders to use Salesforce to its full capacity.
Maximize your usage of Salesforce and Grow your Business Faster with our Salesforce Implementation Services.
Salesforce Products and Business Solutions
Salesforce Project Planning
Our Salesforce implementation process is typically started by scanning the business processes and gathering or finding out the client's specific needs. The requirements are analyzed and prioritized to ensure that the most relevant functionality is provided first. This helps our Salesforce teams design the right Salesforce environment, custom application features, and recommendations that will improve efficiencies and drive user adoption.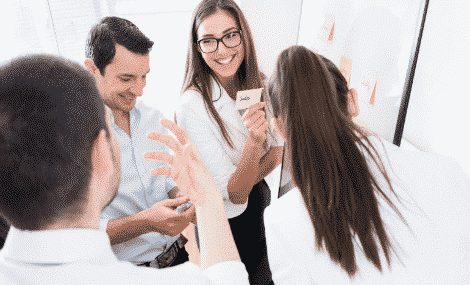 Salesforce Implementation
We create reliable high-end applications in 3 phases. First, We create an initial framework, one "Sandbox" or more for configuration, development, testing, and training purposes. When the sandbox is accepted, we launch the 1st production platform that contains the Salesforce default capabilities. Finally, we deeper tailor the platform with Apex code to meet our client objectives.
Salesforce Sales Cloud is ideal for businesses that want to standardize and automate their sales process for a growing customer base. With well-structured user journeys and sales processes, we build Salesforce Sales Cloud applications to be more user-friendly and quick to respond to changes.
Our implementation focus on helping your sales managers and teams accomplish more with salesforce and be more effective by managing pipelines, automate workflows, generating quotes, and adding a custom touch that's unique to your business to help you close deals faster.
Salesforce Service Cloud enables businesses to streamline and automate their service processes to make customer support quick and efficient.
Salesforce Lightning Application
The Lightning Experience combines the new Lightning Design System, Lightning App Builder, and Lightning Components to enable anyone to easily create modern enterprise applications. If you need to move over to Lightning from Classic, we can help.
We have a range of testing and quality assurance measures, including data unit quality, application tests, and code reviews by Salesforce QA specialist, to ensure the excellence and consistency of our Salesforce applications.
Tutorials and workshops are available for end-users to enhance the responsiveness of custom indoor applications. We provide your team with the necessary training materials and workshops to help improve the internal adaptation of user applications.
We can also help migrate in-&-out massive or small data from 3rd party CRM or ERP to Salesforce.
Integration with Third-party Solutions
We can help you integrate with a third-party application to pass data back and forth via Middleware and integration tools. Whether you'd like to establish a connection between in-house databases, flat files, legacy applications, or other platforms, we got you covered.

Supercharge your sales team with Salesforce faster and more effectively. We'll configure it so it syncs perfectly with your day-to-day operations and empowers your teams to work at maximum efficiency.
Frequently asked questions