Trusted Zoho CRM Services in Canada.
Optimize Your Zoho CRM for an Enhanced Customer Journey
A Proficient Full-Time Team for Your Zoho CRM Maintenance and Customization Initiatives
Zoho offers a dynamic CRM solution that adapts to your evolving business needs, ensuring seamless customization and continuous improvement in alignment with your workflows. At CiiAction, is a premier Zoho consulting services provider, serving businesses of all sizes in Canada and beyond. Whether you operate in Montreal, Toronto, Vancouver, New York, or Los Angeles, partnering with us to leverage the power of Zoho CRM can fundamentally revolutionize your business operations. Leveraging our expertise in Zoho Modules, automation actions, Blueprint, Sales, and Marketing, we assist organizations in shaping a well-defined vision for their CRM Transformation using Zoho CRM and its process managment, functions, and automation workflows. Through collaborative efforts, we bring that vision to life.
Expert Zoho Implementation and Consulting Services
Effective & Affordable Zoho Solutions
Experience highly efficient and speedy Zoho implementation, backed by dependable maintenance, development, customization, and integration solutions. Tailored for businesses, healthcare, government, banking, finance, education, real estate, and nonprofits. Ready to elevate your CRM experience? Contact us today to get started.
Unlock the Power of Zoho CRM with our Zoho Consultants and Developers
At CiiAction, we're more than just Zoho CRM consultants; we're your business transformation partners. We recognize that while Zoho CRM is a powerful and adaptable platform, its full potential is realized when customized to suit your specific business requirements. That's where we excel. Our Zoho experts are dedicated to helping you navigate your CRM journey, ensuring you maximize the capabilities of this dynamic platform. Whether you're looking to resolve customer frustration, enhance internal collaboration, or harness data for better decision-making, we're here to address your challenges and drive success.
Why Choose Our Zoho CRM Services?
At CiiAction, we recognize the crucial role CRM plays in the success of your business. That's precisely why we provide top-tier Zoho CRM services engineered to turbocharge your growth, streamline your operations, and enhance your customer interactions. Discover how our expertise can transform your business landscape. Here's why you should choose our Zoho services:
Make the smart choice for your Zoho services—choose CiiAction to unlock the full potential of your CRM and drive your business forward.
Discover our Zoho Consulting and CRM Services
Our team of Zoho experts is dedicated to helping you make the most out of this powerful platform. We offer a comprehensive range of services, including:
Zoho Implementation: We'll assist you in setting up Zoho CRM, ensuring that it's aligned with your business objectives from the start. Our experts will help you choose the right modules and customize them to match your unique workflows.

Zoho Customization: Zoho CRM's strength lies in its flexibility. We'll tailor the system to meet your specific requirements, creating custom modules, fields, automations, blueprint, flows, and reports that align with your business processes.

Zoho Integration: Seamlessly connect Zoho CRM with your existing tools and applications to achieve a unified ecosystem. This includes integrations with email marketing platforms, e-commerce solutions, and more.

Zoho Training: Equip your team with the knowledge and skills needed to leverage Zoho CRM effectively. We provide comprehensive training sessions to ensure your staff can make the most of the platform.

Zoho Maintenance: Zoho CRM is continually evolving. We'll keep your system up-to-date, ensuring you have access to the latest features and security updates.
Digital Evolution with Financial Support
Canadian businesses, if you're seeking government grants to bolster your implementation journey, we're here to guide you. Learn more here and embark on a transformative growth journey.
Customize your Zoho CRM as per Your Unique Business Needs.
We deliver industry-specific Zoho CRM solutions, backed by extensive industry experience and best practices. Our expertise allows us to tailor Zoho CRM to meet your business's unique needs, ensuring it aligns seamlessly with your industry requirements. Count on us to provide customized Zoho CRM solutions that drive efficiency and success for your specific business. Explore below for our main industry-based solutions.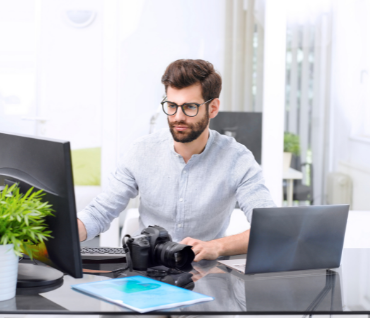 Zoho for E-Commerce
We implement Zoho CRM for E-Commerce companies to streamline customer interactions, sales tracking, and marketing efforts, integrating with E-commerce platforms like Magento and Shopify.

Zoho for Healthcare
Zoho for Healthcare enhances patient management, appointment scheduling, and medical records organization, making it a valuable tool for healthcare providers striving to deliver top-notch care.
Zoho for Education
We helps colleges and universities manage student inquiries, admissions, and alumni relations effectively using Zoho CRM.
Zoho for Real Estate
Managing property listings, client relationships, and sales processes become more efficient and organized with Zoho CRM for Real Estate.
Zoho for Wholesale
Zoho for Wholesale optimizes inventory management, order processing, and supplier relationships, aiding wholesalers in achieving efficient supply chain operations.
Zoho for Charity
Zoho for Charit assists nonprofit organizations in donor management, fundraising, and volunteer coordination, facilitating their mission to make a positive impact.
Zoho CRM stands out as a leading CRM solution due to its flexibility, scalability, and robust feature set. Whether you are a small startup or a large enterprise, Zoho CRM can be tailored to suit your specific needs. It helps you centralize your customer data, automate repetitive tasks, gain valuable insights, and ultimately drive growth.
Unlock the Full Potential of Zoho CRM
Elevate Your Business with Tailored Zoho Solutions
Harness the power of Zoho and transform your business for lasting success. Explore our industry-specific solutions, and let's embark on a journey of growth and efficiency together.
Implement the best practice with Our Zoho Consultants and Business Experts
At CiiAction, our proficiency extends across a spectrum of Zoho products, each designed to cater to distinct business needs. Our experts are well-versed in harnessing the full potential of these tools to deliver optimal results for your organization. Here's a glimpse of the Zoho products we specialize in:
The heart of customer relationship management, Zoho CRM empowers businesses to enhance sales, marketing, and support functions. We provide comprehensive services for Zoho CRM implementation, customization, and integration.
Zoho Blueprint is a feature within Zoho CRM that allows users to design, automate, and streamline their business processes. It enables businesses to create custom workflows, automate tasks, and orchestrate various actions within the CRM system to suit their specific needs.
Streamline your financial operations with Zoho Books. Our expertise in Zoho Books ensures your accounting processes are efficient, accurate, and hassle-free.
Unlock the power of custom applications with Zoho Creator. We design tailored solutions that address your unique business challenges, improving productivity and decision-making.
Transform data into actionable insights with Zoho Analytics. We help you harness the full potential of data by creating robust reporting and analytics solutions.
Efficiently manage your inventory with Zoho Inventory. We ensure your inventory processes are well-organized and integrated with other business functions.
Elevate your marketing efforts with Zoho Campaigns. Our services cover everything from campaign planning and execution to analytics and optimization.
Zoho Workflows refer to a powerful automation feature within various Zoho applications, including Zoho CRM, Zoho Creator, Zoho Books, and others. These workflows enable users to automate and streamline repetitive tasks, notifications, approvals, and other actions based on predefined criteria or triggers without manual intervention.
Deliver exceptional customer support experiences with Zoho Desk. We assist in setting up, customizing, and optimizing your helpdesk solutions.
Collaborate seamlessly with Zoho WorkDrive. Our experts ensure your file storage and collaboration platform is optimized for your specific needs.
Streamline document signing processes with Zoho Sign. We help you implement secure and efficient e-signature solutions.
Enhance project management with Zoho Projects. Our services include project setup, customization, and ongoing support to keep your projects on track.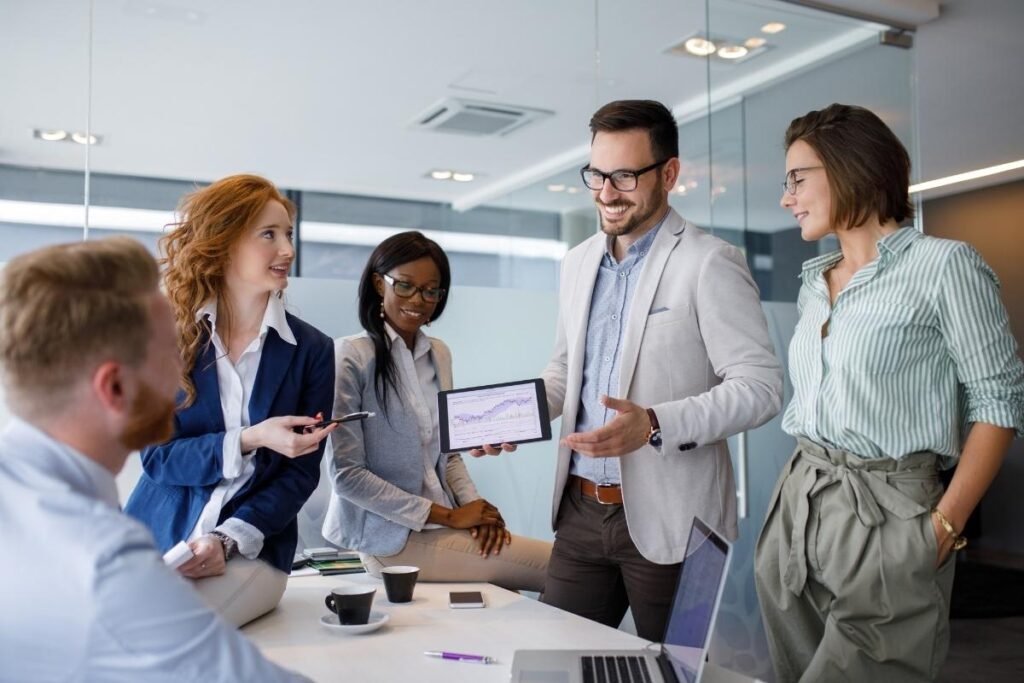 Ready to embark on a journey of improved customer relationships, streamlined processes, and accelerated growth? Starting with CiiAction's Zoho CRM services is easy. Simply reach out to us, and our team of experts will guide you through the process, from initial assessment to full implementation. Together, we'll transform your business for the better.